I admit, I'm a sucker for baby's. I totally love animals and the kids and I have been talking about getting a new kitten. Since the tragic demise of the last one (those that know the story, May tiger rest in peace. uhhggg............... ) I think our family is past the 2 year grieving for the poor little guy and are ready for a new beginning. (Except this time we made sure all of the strings on our blinds don't dangle.) Meet our new baby girl Lynx. Isaac and I were on our way to Walmart this past weekend to get some home improvement stuff for our house. Instead of paint rollers and blue tape we came home with this...........
Here is the new meow, meow member. World meet Lynx
Lynx was bottle fed from the time she was born, her mom died and the family that found her had tons of hands on with the entire litter of kitty's. They did however forget to introduce her to other pets. Here we have the stand off between our harmless dog Nessie and the newbee...................... Guess who won?
It hurts to get beaten up by a 1 pound kitten. Poor Doggy, Nessie snuck around the house for about a day. Then realized time to face the music. They later had a boxing match where each one took turns swatting at the other. Isaac and Scott popped popcorn and waited in the wings. (All they lacked was a foam finger indicating which team they were on.) Boys.............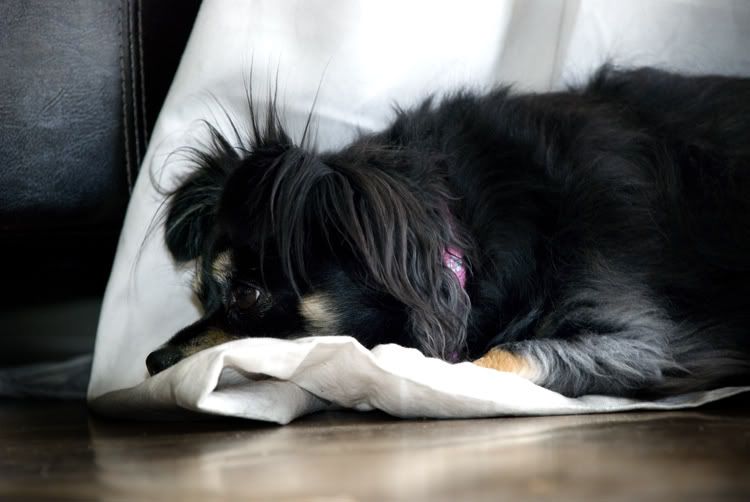 Lynx finally came around and is starting to like the dog after she took a blow to the head. I'm happy to report that they have reached a peace treaty and all is well!