and we can call the start of school for 2009/2010 a success! 3 open houses, 9 hours of reading, 2 spellings test, math homework GALORE, soccer sign ups, 20 loads of laundry, and 4 volleyball practices down! (did I forget to mention my life.......???????????????) Uuuuuughhhhhh is the only word for how hectic life gets once your kids get older! It may be getting a little crazy round our part o' town but we still made time to get our Annual first day of school pics done! So here the kids are on their first day of school 2009, enjoy!
Taylor 6th grade, Junior High, artist, social bug and organizationally skilled!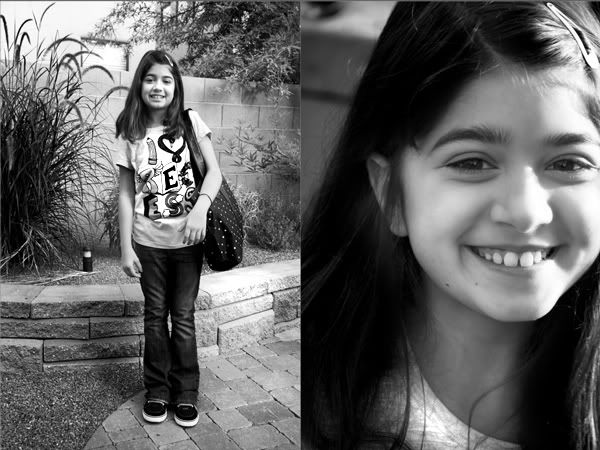 Tally Kathleen, 4th grade, fictional writer extraordinaire, loveable, huggable oh and her cursive is just lovely!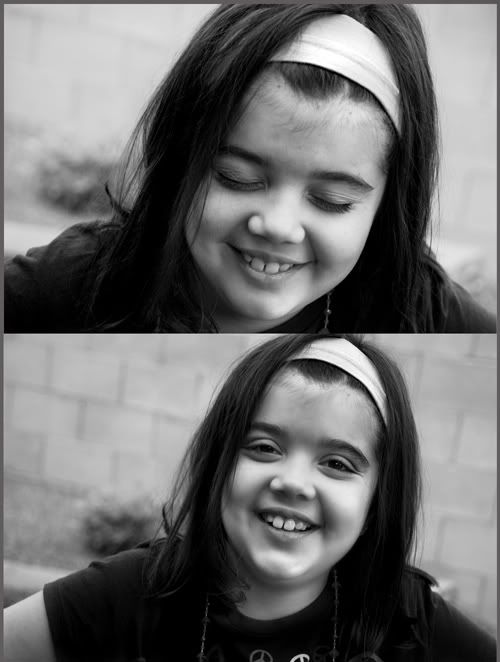 Scotty 3rd grade, to smart for his own good, off the charts in reading/math/science just about anything he does, our mentally gifted child.................. but we don't tell him that cuz he'll just rub it in!
Just a tad bit excited to get away from me??????????????????
They did though have their own moments of doubts. I was watching each that morning and there was a brief moment that they were feeling the flies, butterflies that is!
Scott was nervous about losing his edge during summer in the outdoor sports department?????? So he's been training with Dad's pull up bar and flexing in the reflection of our sliding glass door when he THINKS nobodies looking............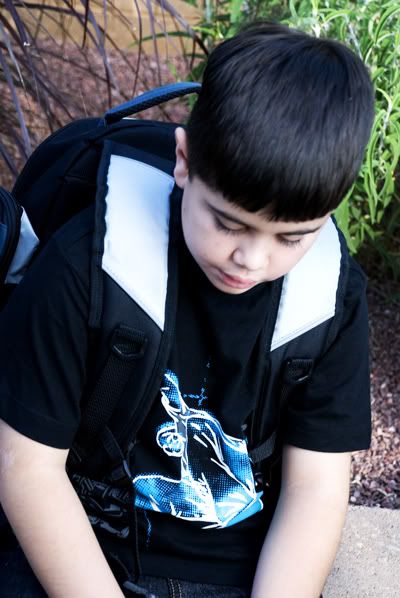 To be a kid again. What a wonderful time in our life's, Tally said she was worried that she couldn't get the 4th grade door open cuz it sticks. How do you not chuckle at that????????????? So simple so easy so Tally!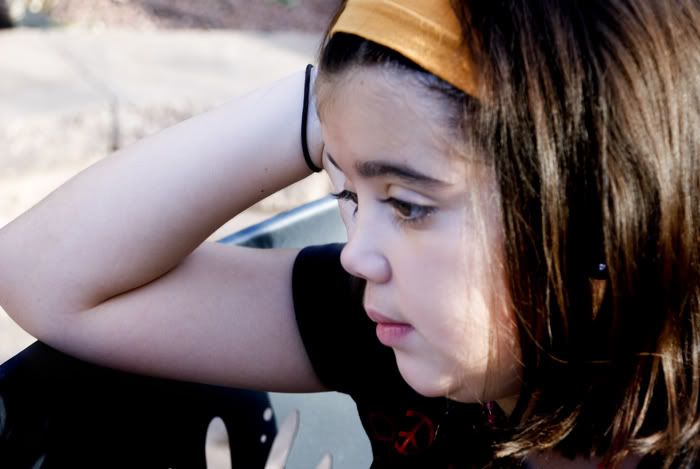 This year Tay was pretty freaked out. I forgot what a change Junior High is compared to Elementary School. The first day was traumatic for her (and no that's not an understatement) I'm convinced, EVERYONE has a kid like this and if you don't, your gonna get one! Taylor was excited and scared to death (being the tiniest kids is so hard sometimes, poor kid got my vertically challenged genes she looks like a kindergartner again) But she survived AND made the Volleyball team! The first week was a bit rough and I swear If PMS for her is anything close to the emotions she had this week........... I am going to pack my bags and go on a 7 year vacation!!! "JK" Trauma, Trauma, Trauma! what would we do without you Tay we love ya!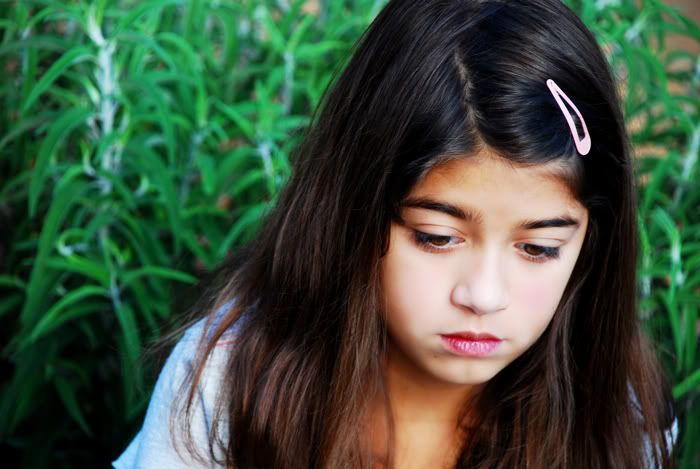 Tally and Scott demanded a pic together.
Like peas and carrots these two
It's funny how they are so close.
So 1 week later finally settling in. My Real Estate Company is finalizing all the nitty grittys, Isaac's working hard as always and I think we are on our way to a crazy/amazing school year!